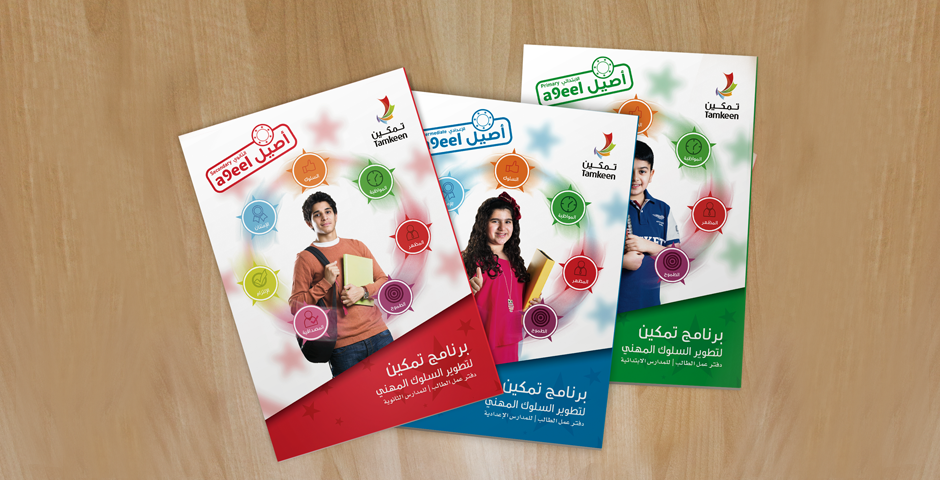 DaDeDo was commissioned by Tamkeen, as part of its initiative to instill life-essential values and positive attitudes in young Bahrainis in preparation for the work environment, to launch the a9eel work ethics curriculum in schools.
For this purpose, DaDeDo has partnered with the Center for Work Ethic Development (CWED-USA) to tailor its successful signature youth training program, Bring Your A Game to Work, within Bahrain's social context.
The curriculum tackles seven undeniable behaviors that are a prerequisite to an individual's success in life. These universal 7 behaviours of work ethics are globally understood and relevant. In a few Focus Groups conducted in Bahrain among parents, teachers and students belonging to primary, intermediate and secondary levels, there was widespread agreement that these 7 behaviours are absolutely fundamental to shape success at work. 
The curriculum has been suitably modified to Bahrains's social and cultural context.
Already, teachers from select schools in Bahrain have been provided the training on how to impart the a9eel curriculum in Primary, Intermediate and Secondary levels in September 2013. This training will qualify the Master Trainers in teaching students the a9eel work ethics values.
Through its curriculum and training, participants will have the essential base-layer of values and behaviors that support skills and tasks for which they will be responsible, and they will be far less likely to turnover due to poor attendance, bad attitude, dishonesty, dress code infractions, or general performance or conduct issues.
Moreover, in keeping with a9eel's tradition of encouraging schools to compete with each other for the best work ethics prize, secondary school students will be involved in a Creative Project that will help them to use creativity and art to express work ethics issues. 
The program also offers Certification for worthy secondary students. This would serve as a valuable reference guide for future employers who would want to check up on potential employees – thus motivating parents to take more personal interest in their child's work ethics development.