THE PARTNER

OF VISIONARY LEADERS
Many cultural change initiatives fail because of informational, rather than transformational communication approaches. Courageous leaders with a vision for a brighter future for their organizations and employees ensure that:
Internal communication is strategically planned and consistently communicating the vision of change.

Every campaign or employee awareness program is a captured opportunity to ignite and inspire an intentionally designed culture.

Communication is focused not only on explaining the what, but the why too.

Employees are feeling safe, motivated, genuinely "engaged" and embracing change.

Empathetic management is owning, leading and coaching the change movement.
ENABLING THE TRANFORMATIONAL PROGRESS OF

KSA AND THE ARABIA GULF
The most powerful economic growth engines in developed nations are high performance organizations, who institutionalize the creation of high performance cultures of purpose, excellence and innovation.
The Kingdom of Saudi Arabia and the nations of the Arabian Gulf are all striving to achieve ambitious visions for the prosperity of their people. Visions of prosperity that are based on transformational socio-economic development initiatives. Embedded in this movement is an underlying premise, that we can only thrive and prosper if we muster the ability to grow and sustain high performance organizational cultures.
DaDeDo strives to be a dedicated contributor to these progressive movements by empowering organizations to design and grow the high performance culture they need to drive change and progress.
WHY DO YOU NEED AN INTERNAL COMMUNICATION

& CULTURE TRANSFORMATION AGENCY
The purpose of internal communication is to ensure that everybody in the organization has the information they need to work towards, and eventually achieve, a common goal. DaDeDo helps organizations strategize, plan and achieve their internal communication goals. But we go much further than that…
our value

to you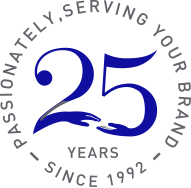 Proudly  serving the Gulf for 25 years!
 

Our

Partner
Olaiwat is an innovation activation consultancy that specializes in the innovation of business models, brands, culture and customer experiences. Founded & lead by Fa'eq AlOlaiwat, a pioneer designer, innovation architect, creative director and brands architect with more than 25 years experience in the fields of creative communication & innovation. We help entrepreneurs and executive leaders of corporations gain the inspiration, knowledge, strategies and tools they need to create innovative and competitive brands in todays dynamic world of innovation.
We offer two primary services:
Enterprise Innovation Consultancy

Learn & nnovate® Experiences
Know more about Olaiwat: www.olaiwat.com

 

Our

Network
DaDeDo is a member of thenetworkone, the biggest network of independent agencies in the world. This strategic relationship will open up opportunities to work with international clients and strengthen our capabilities to launch international campaigns. Today's diverse multi-channel, cross discipline communications environment often means a wide range of services are required to successfully complete an assignment. With thenetworkone, we can hook up with international agencies with diverse disciplines, and thus offer a wide range of advantages for our clients.
Across both traditional and new media, the agency can now create and manage international marketing and communications campaigns. This custom-built international agency network is faster, more flexible, more creative and more cost effective than a traditional agency network!
(Head Quarters)
Office 72, 5th floor, Al Raya Building,
Blg. 1024, Road 3621, Block 426,
Seef District, Kingdom of Bahrain.
Office No. 608, 6 th Floor,
Rotana Complex,
Nr Park Arjan Hotel
Khalifa Park, Abu Dhabi.
19th Cross,
7913 King Abdulaziz Road,
2678 Al Khobar,
Saudi Arabia
115, Madinate Al Sultan
Qaboos,Mucat,
Muscat
Sultanate of Oman
Office 1018, 10th Floor,Regus
Business Centre, Shoumouk
Towers Building,Tower B,
Suhaim Bin Hamad Street,Al
Sadd Area, Doha, Qatar
All queries & requirements are received through the HQ contacts below:
T: (+973) 17 277 181 F: (+973) 17 256 829  E: Zainab@dadedo.com E: info@dadedo.com