A
bout
"A leading internal communication and culture engagement agency."
DaDeDo is an internal communication and culture engagement agency, where local insights from the diverse cultures and communities we serve meet global standards in strategic consultancy, creative communication, design and content development.
We carry a vast portfolio from our 27 years experience in serving government agencies and large organizations in communicating, engaging and actualizing their visions for engagement, change and transformation.

To be the leading creative communication agency for organizational culture change and internal communication.

To establish mastery over Arab culture creative communication.
To empower organizations to design and grow high-performance culture as drivers of change and progress
To expand our reach in global markets by helping local and regional brands develop culture-sensitive communication for their audience

1. Peak state performance
2. All rounded excellence
3. Value added services
4. Passion for what we do
5. Intelligent Creativity
6. Relationship Continuity
7. Culturally Sensitive
The Partner of Visionary Leaders
Many cultural change initiatives fail because of informational, rather than transformational communication approaches. Courageous leaders with a vision for a brighter future for their organizations and employees ensure that:
– Internal communication is strategically planned and consistently communicating the vision of change.
– Every campaign or employee awareness program is a captured opportunity to ignite and inspire an intentionally designed culture.
– Communication is focused not only on explaining the what, but the why too.
– Employees are feeling safe, motivated, genuinely "engaged" and embracing change.
– Empathetic management is owning, leading and coaching the change movement.

our value
to you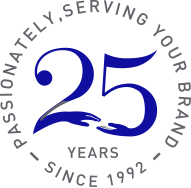 Proudly serving the Gulf for 25 years!
Our

Clients
Our clients are some of the bravest marketers in the region. They often work behind the scene. but they are the driving force of the modern renaissance of the region, with a genuine concern for the socio economic and cultural well-being of their people. And they want to create magical work that can inspire culture, stimulate passion, and empower experiences.DaDeDo reflects this drive and passion of our clients. We consider our clients as partners who, like us, want to transcend the ordinary.Here are a few of our partners whom we call the "Transcending Innovators" of the region: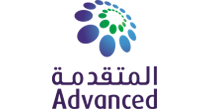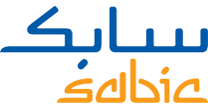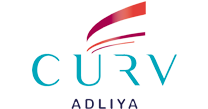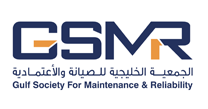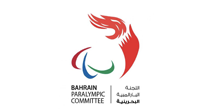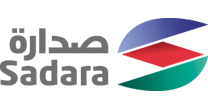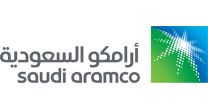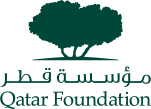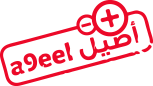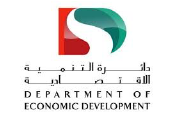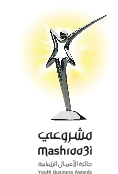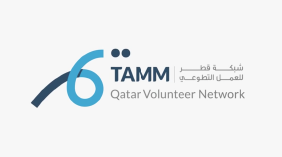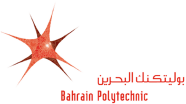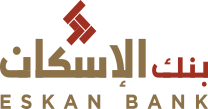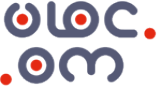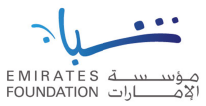 Management Team
Faeq Alolaiwat
CEO/Founder
Fa'eq Al Olaiwat is a pioneer brand architect and creative director in the region. He is a creative strategist, entrepreneur and one of the region's leading public intellectuals on creative communication, design innovation & organizational culture.Fa'eq Al Olaiwat is the founder of DaDeDo and is also the founder of Olaiwat Creative strategies & learning.
Mr. Al Olaiwat has been the author of many brands and branding strategies in the region. His typical contribution to a marketing project includes designing a research campaign, development of a visionary brand strategy, a business model to support it, a marketing & communication strategy to carry it through and an integrated creative campaign to launch it.When it comes to organizational culture, Mr. Al Olaiwat strategized and directed cultural development programs for major organizations such as Qatar Foundation for Social works, Department of Economic Development of Dubai, among others. He has also co-developed the work ethics communication program & curriculum for Tamkeen that is being taught in all government schools in Bahrain.
With this strategic and creative fuel, he played a key role in supporting organizations around the region such as Tamkeen, Qatar Foundation, Department of Economic Development of Dubai, Qatar Social, ADNOC, Oman Rail, Nama, QBIC, Etisalat, Telecom Regulatory Authority (TRA), Bahrain Polytechnic and many other major brands.Mr. Al Olaiwat also helped many start-ups & SMEs around the gulf to innovate their business and communication strategies and achieve remarkable success during his 25 years journey in design, branding, advertising, digital communication, film making, publishing, & branded entertainment and content.
Widely acknowledged as an industry-leading pioneer, Mr. Al Olaiwat started in 1992 the first 3D Animation and post production company in the region, MadinaB. He designed the first website in Bahrain (for Batelco), established the first electronically published magazine in Bahrain, co-founded ePromoseven in year 2000, the first web branding and marketing agency in the region, operating in Bahrain, Saudi Arabia and UAE.
Mr. Al Olaiwat's added value to any business culture & communication project, stems from his broad and deep cultural background (Western, modern, Arabic, Arts) and a gifted balance between strategy, creativity and technology. He has extensive engagement experience across most industries but has primary specialization in socio-economic sectors & youth development sectors.
Currently, Mr. Al Olaiwat serves as:
Member in the Sectors Advisory Committee of Tamkeen, Bahrain,

Chairman of the Curriculum Advisory Board of the Visual Design Department of Bahrain Polytechnic.

Member of Entrepreneurs Organization (Bahrain Chapter) & ex-board member.

External examiner at Royal University for Women (RUW), Bahrain.

Member of the International Advertising Association, a global network that comprises of 4,000 members and 56 Chapters, within 76 countries.
Zainab Al-Hassan
COO/Partner
Zainab Al-Hassan is the Chief Operating Officer of DaDeDo, leading the business operations, business development and the development of client relationships of the agency. She has more than 10 years of experience and has been instrumental in the expansion and growth of the operation around the region.
Zainab is the first Arab woman to enroll for the world-acclaimed Executive MBA in Creative Leadership from the Berlin School of Creative Leadership. Her background as a Graphic Designer further complements her creative instincts that are deeply rooted in the culture of the region.
May Neama
Account Director
May Neama is the Account Director at DaDeDo, leading the client servicing team for the past five years. She has vast expertise in the marketing field and over a decade of experience in managing multi-million-dollar accounts, including some of the biggest regional brands such as Qatar Foundation, Qatar Social, ADNOC, and Tamkeen.
May has been a key player in the successful execution of complex projects including large events, and unconventional communication solutions, among others- all customized uniquely to the clients. May enjoys creating transforming ideas on paper and carving a reality out of them. May finds fulfilment in being part of the change-makers of business culture and growth transformations.
She studied marketing at the Texas Christian University completing bachelor's degree, with specialization in Leadership.
Our

Partner
Olaiwat is an innovation activation consultancy that specializes in the innovation of business models, brands, culture and customer experiences. Founded & lead by Fa'eq AlOlaiwat, a pioneer designer, innovation architect, creative director and brands architect with more than 25 years experience in the fields of creative communication & innovation. We help entrepreneurs and executive leaders of corporations gain the inspiration, knowledge, strategies and tools they need to create innovative and competitive brands in todays dynamic world of innovation.
We offer two primary services:
Enterprise Innovation Consultancy

Learn & nnovate® Experiences
Know more about Olaiwat: www.olaiwat.com
Our

Network
DaDeDo is a member of thenetworkone, the biggest network of independent agencies in the world. This strategic relationship will open up opportunities to work with international clients and strengthen our capabilities to launch international campaigns. Today's diverse multi-channel, cross discipline communications environment often means a wide range of services are required to successfully complete an assignment. With thenetworkone, we can hook up with international agencies with diverse disciplines, and thus offer a wide range of advantages for our clients.
Across both traditional and new media, the agency can now create and manage international marketing and communications campaigns. This custom-built international agency network is faster, more flexible, more creative and more cost effective than a traditional agency network!
(Head Quarters)
Office 72, 5th floor, Al Raya Building,
Blg. 1024, Road 3621, Block 426,
Seef District, Kingdom of Bahrain.
Office No. 608, 6 th Floor,
Rotana Complex,
Nr Park Arjan Hotel
Khalifa Park, Abu Dhabi.
19th Cross,
7913 King Abdulaziz Road,
2678 Al Khobar,
Saudi Arabia
115, Madinate Al Sultan
Qaboos,Mucat,
Muscat
Sultanate of Oman
Office 1018, 10th Floor,Regus
Business Centre, Shoumouk
Towers Building,Tower B,
Suhaim Bin Hamad Street,Al
Sadd Area, Doha, Qatar
All queries & requirements are received through the HQ contacts below:
T: (+973) 17 277 181 F: (+973) 17 256 829 E: Zainab@dadedo.com E: info@dadedo.com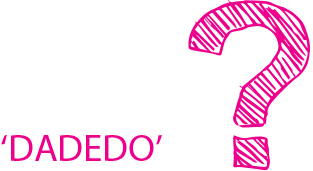 "It's not enough to Do; let's DaDeDo"
Incase you're wondering, like everyone else who asked us
As we grow from local and regional agency and approach a global community of many cultures and languages; we felt the need to develop a word with a universal connection power. A word that communicates creativity, emotional connection with a sense of humor, and invites us all to go beyond the conventional and excite the world. So…it's not enough to Do; let's DaDeDo!